Wonderful news - LEED Silver Certfication has been achieved! The 11-storey Hospital consists of inpatient medical-surgical units positioned on top of a diagnostic and treatment podium. Key clinical programs include emergency services, diagnostic imaging, surgical suites, critical care, neonatal intensive care, and an in-patient mental health unit. The 500 bed capacity hospital is Canada's first "smart hospital" with integrated technology facilitating a more streamlined and patient focused delivery of healthcare services.
Read More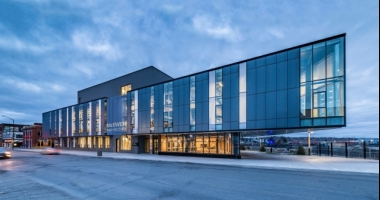 Laurentian University - McEwan School of Architecture
Read More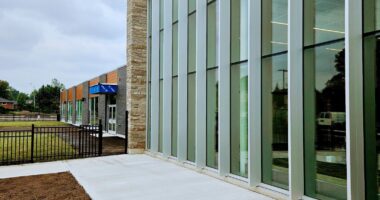 This fall sees the opening of a new elementary school in North Bay ON, Maple View PS. Named after the stunning landscape surrounding the school, Maple View PS incorporates the existing students of both E.W. Norman PS and E.T. Carmichael PS into one super school which opened this September.
Read More